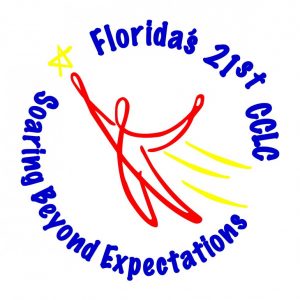 The MCCS 21st CCLC Grant Program's focus is to provide expanded academic enrichment opportunities for children attending selected schools and their families. Our academic enrichment activities are designed to help students meet local and state academic standards in subjects such as reading and math. Science standards incorporated with STEAM projects increase student's knowledge and application in science. Print and digital instructional programs and materials provide students with extended learning opportunities.
Moreover, the program offers physical fitness, art and music every week. The MCCS' 21st CCLC program offers Monday thru Friday after school, during winter and/or spring recess, and in selected Saturdays. The MCCS 21st CCLC summer program is based on the STEM curriculum and students attend interdisciplinary and cross-curricular courses.
MCCS 21st CCLC is a free program and offers free transportation within 4 miles, snack during the after school program, and free breakfast and lunch during the Saturday, winter and/or spring program, as well as throughout the summer school.
Targeted school: Discovery Montessori Academy.
Program Information
Site:  Miami Community Charter Elementary School
Contact information:  Diana Linares
Phone: 305-245-2552     Email: dlinares@mccsedu.org
21st CCLC Afterschool Enrollment now open.
Space is limited.
Where: Miami Community Charter School
101 SW Redland Road
Florida City, FL 33034
When: August 19, 2019 – June 3, 2020
Hours:
Monday, Wednesday, Friday    3:10 – 5:10 P.M.
Tuesday, Thursday                          4:10 – 6:10 P.M.
Early release days                           12:10 – 2:10 P.M.
Spring break: March 24 – 27, 2020
Time: 9:00 am – 2:00 P.M.
Saturdays:  March 7, 14, 21, 28, 2020
Time: 9:00 am – 2:00 P.M.
Summer: June 15, 2020 – July 10, 2020
Time:  Monday thru Friday 9:00 am – 2:00 P.M.
Narrative Addendum_Miami Comm Charter_4.22.19.